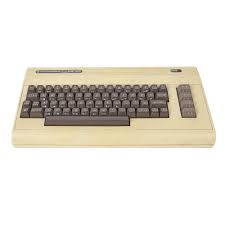 The Commodore VIC-20: A Pioneer in Home Computing
In the early 1980s, when personal computers were just starting to make their way into homes, the Commodore VIC-20 emerged as a groundbreaking machine that brought computing power to the masses. Developed and released by Commodore International in 1980, the VIC-20 holds a special place in computer history as one of the first affordable home computers.
At a time when most computers were prohibitively expensive and primarily used by businesses and hobbyists, the VIC-20 was a game-changer. Priced at just $299, it was significantly more affordable than its competitors. This affordability made it accessible to a wider audience, including students and families who were eager to explore the world of computing.
The VIC-20 boasted impressive specifications for its time. It featured a MOS Technology 6502 processor running at 1.02 MHz, which provided enough power for basic programming tasks and gaming. The computer came with 5KB of RAM (expandable to 32KB) and had built-in BASIC programming language support, allowing users to write their own programs or load software from cartridges or cassette tapes.
One of the key factors contributing to the VIC-20's success was its compatibility with televisions. Unlike many other computers of that era, which required dedicated monitors or expensive peripherals, the VIC-20 could be connected directly to a TV set using its RF modulator. This feature made it more accessible and appealing to home users who didn't want to invest in additional equipment.
The VIC-20 also had an impressive library of software available for users to enjoy. From educational programs and productivity tools to games, there was something for everyone. Popular titles like "Jupiter Lander" and "Gorf" showcased the capabilities of this small but mighty machine.
Moreover, Commodore actively encouraged third-party developers by providing resources like cartridge development kits and publishing software listings in their user manuals. This support fostered a vibrant community of VIC-20 enthusiasts who created and shared a wide range of software, further enhancing the computer's appeal.
Despite its limitations compared to more advanced computers that came later, the VIC-20 played a crucial role in popularizing home computing. It introduced countless people to the world of programming and sparked an interest in technology that would shape the future.
Today, the Commodore VIC-20 is remembered as an iconic computer that made computing accessible and affordable for everyday users. Its legacy lives on through its impact on the industry and the fond memories of those who experienced its early days.
The Commodore VIC-20 was a pioneer in home computing, breaking barriers and paving the way for future innovations. Its affordability, compatibility, and library of software made it an instant hit among users eager to explore the possibilities of personal computing. The VIC-20 holds a special place in computer history, reminding us of how far we've come and inspiring us to continue pushing boundaries in the digital age.
Frequently Asked Questions about the Commodore VIC-20 Computer
What was the first computer to sell a million units?

The first computer to sell a million units was the Commodore 64. Released by Commodore International in 1982, the Commodore 64 quickly became a phenomenon in the personal computer market. With its affordable price, impressive hardware capabilities, and extensive software library, it captured the attention of both home users and businesses alike. The Commodore 64's success solidified its place in computer history as one of the most popular and influential machines of its time.
How many VIC-20 were sold?

Approximately 2.5 million Commodore VIC-20 computers were sold worldwide during its production run from 1980 to 1985. This made it one of the most successful home computers of its time and solidified Commodore's position in the personal computer market. The VIC-20's affordability and accessibility played a significant role in its popularity, allowing it to reach a wide audience and leave a lasting impact on the early home computing era.
What processor did the Vic-20 use?

The Commodore VIC-20 used a MOS Technology 6502 processor running at 1.02 MHz.
What is the value of a Commodore computer?

The value of a Commodore computer can vary depending on several factors, including the specific model, its condition, rarity, and demand among collectors. Some models, such as the Commodore 64 or Amiga series, are generally more sought after and may command higher prices in the market.
Vintage computer collectors and enthusiasts often consider factors like original packaging, accessories, documentation, and overall functionality when determining the value of a Commodore computer. Rare variants or limited editions of certain models can also significantly impact their value.
It's worth noting that while some Commodore computers may hold significant value to collectors, others may have more sentimental or nostalgic worth to individuals who owned and used them during their heyday. Ultimately, the value of a Commodore computer is subjective and can vary from person to person.
If you are interested in selling or buying a specific Commodore computer model, it is advisable to research recent sales data on auction websites or consult with vintage computer collectors' communities to get an idea of its current market value.